Course Subject
1.Go to the back-office and click on the option Campus Management - Course and then click on the option Course Subject.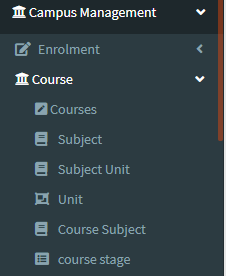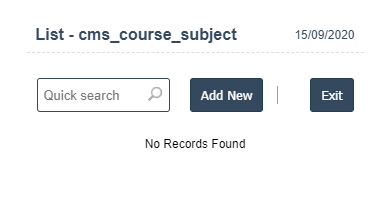 2. Add New : This Button is used for Adding New Course Subject.
3. In Above Application Click on Add New Button then it will displays following image.
4. Fields in this Course Subject Include:
Course Code

Course Name

Duration

Course Recongnition

Level of education

Field of Education

Asco

Anzsco Id

Course type

Crisos Code

Pre Requisite

Status.
5. Once you have completed the Course Subject details, click the Add button as shown below.



6. Click on Add New button.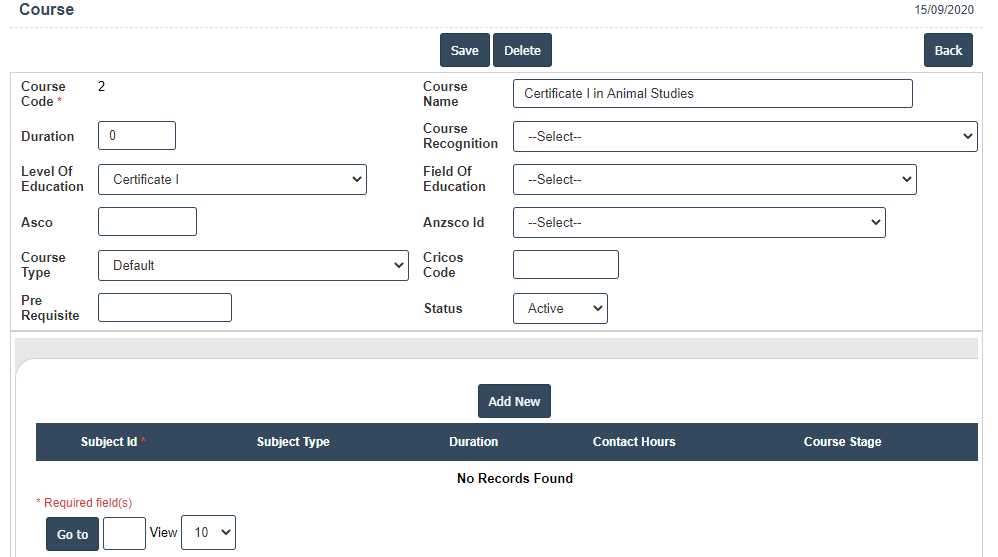 7. After that select Subject id, Subject Type, Duration, Contact Hours and Course Stage fill the details then click on

right symbol.