This Application is used to dispalys the Message Information eith the fields of Subject,Msg To,Msg Date,Msg Time,Author,Msg Delv Type,Schedule Date,Schedule Time,Published Date,Msg Status.
The following image shows Message Details.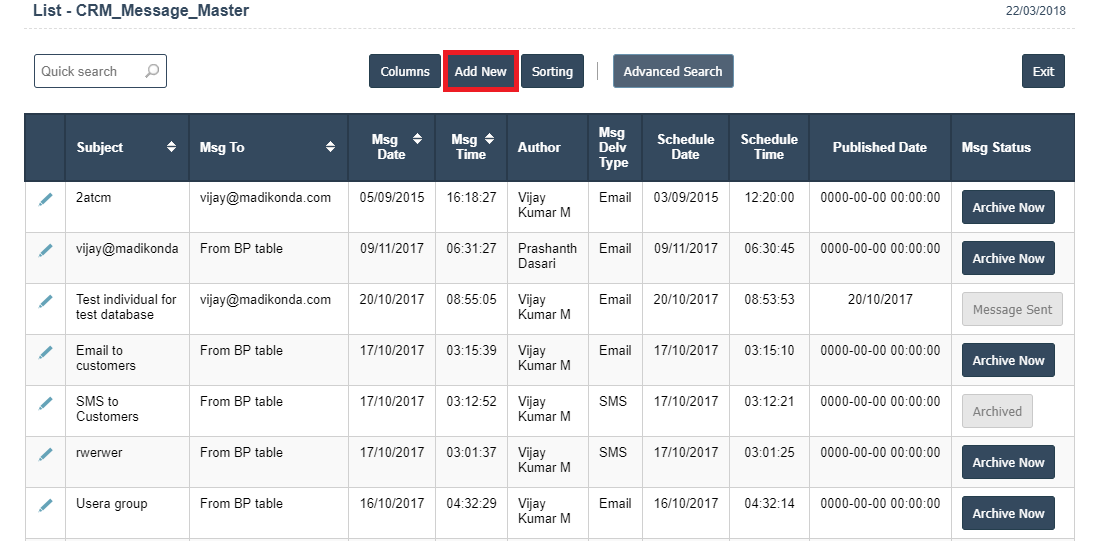 If we want to Add the New message so click on Add New Button then it will displays the following image.