The Project Status Report communicates the current overall status of a project. Project Status is an essential part of managing projects.
The following Application dispalys the User id and their related Names.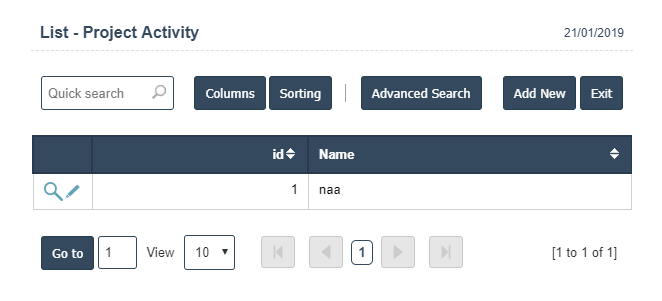 Add New : This Button is used to Add New Project Activity
In Above image click on Add New Button then it will dispalys the following image.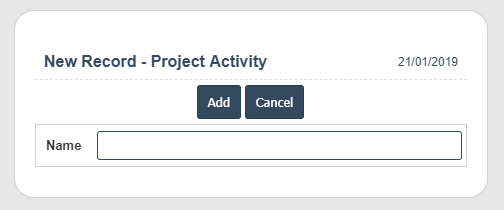 Name :

Field Type : VARCHAR

HTML Type : Text

Field size in DataBase : 45