Search Eod
Search EOD :

This application is used to search the store end of day details like End Of Day id,Store id,Terminal id,Date,Time,Opened By etc.
The following application shows store details.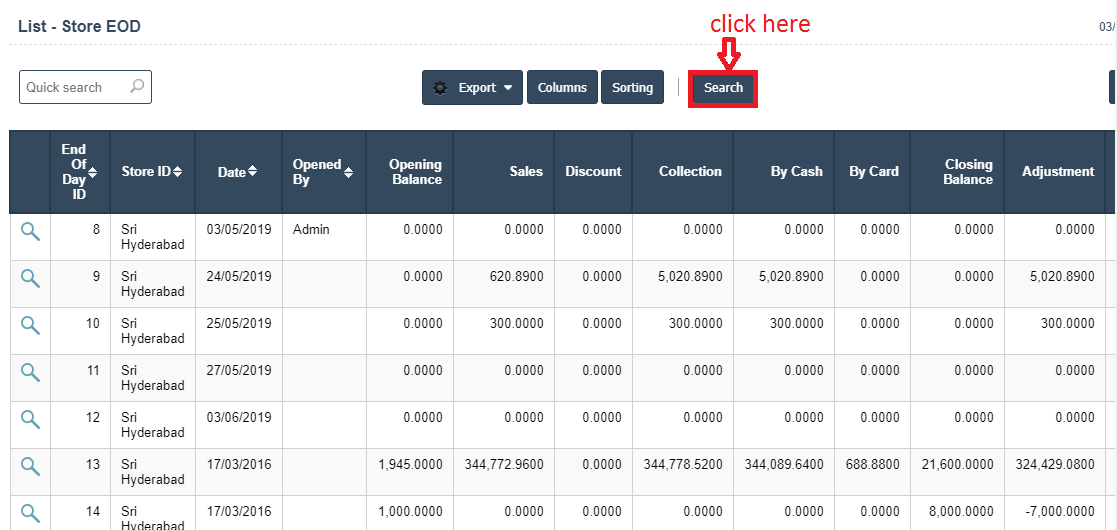 Searh :This button is used to search the Store End Of Day Details.
Click on Search Button then it will dispalys the following image.