On your preferred device start up your internet browser and then then type in https://mob.sri.com.au/start_app/ to access the application.
Once the page is loaded then you will see the following 3 options, POS Login, Back office and Mobile Reports.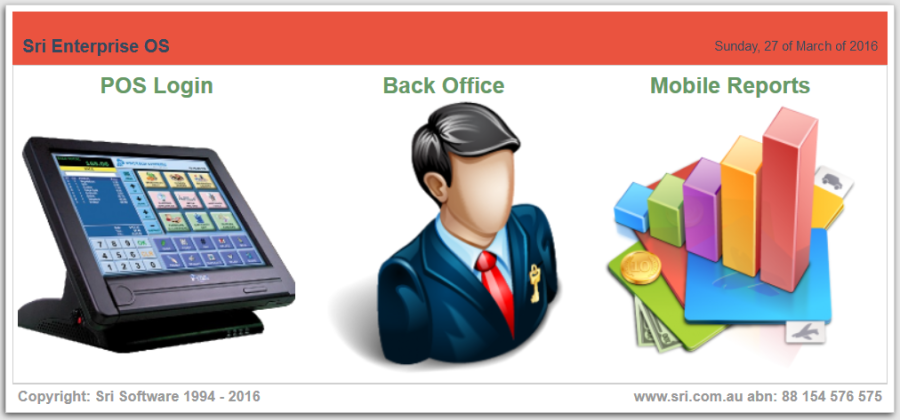 POS Login:

Select POS Login to access all store related functions. This is the only option for all store staff.
Back Office:

Select Back Office for all back office related functions. This menu is more suitable for the head office users.
Mobile Reports:

Select the Mobile Reports for accessing mobile based reports. This is most suitable for the management and the sales managers. (Currently Under Review).