2.This Application Used to displays the Study Reason Details.


3.The following image shows the Study Reason Id and Description Details.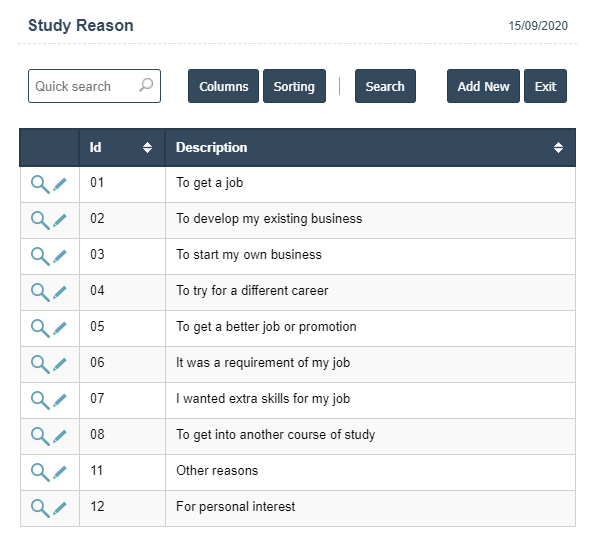 4. Add New : This Button is used to Adding New Study Reason Details.

5. In Above Application click on Add New Button then it will displays the following image.

6. Once you have completed the Study Reason details, click the Add button as shown below.

Id :


Field Type : VARCHAR

HTML Type :Text

Field Size in DataBase : 25

Description :

Field Type : VARCHAR

HTML Type :Text

Field Size in DataBase : 15