2. This Application is used to display Subjects unit in a Particular Course.
3. The following image displays Subject unit Details in a Course.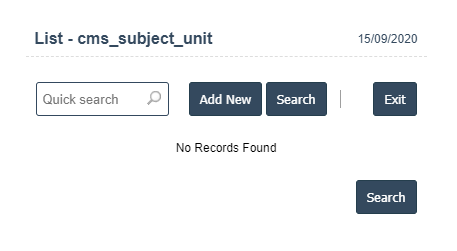 4. Add New : This Button is used for Adding New Subject unit in a Course.
5. In Above Application click on Add New Button then it will displays the following image.

6. After that select Subject id and Unit id fill the details then click on

right symbol.