Subject unit : This Application is used to display Subjects unit in a Particular Course.
The following image displays Subject unit Details in a Course.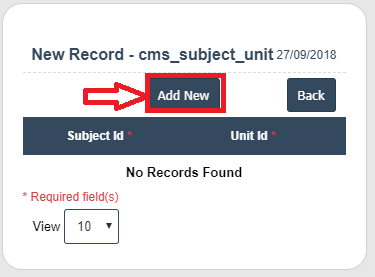 Add New : This Button is used for Adding New Subject unit in a Course.
In Above Application click on Add New Button then it will dispalys the following image.