This Application is used to dispalys the List of Orders like Sales Number, So Ship Net, So Ship Tax, So Ship Total and Details.

The following Application Shows List Of Orders.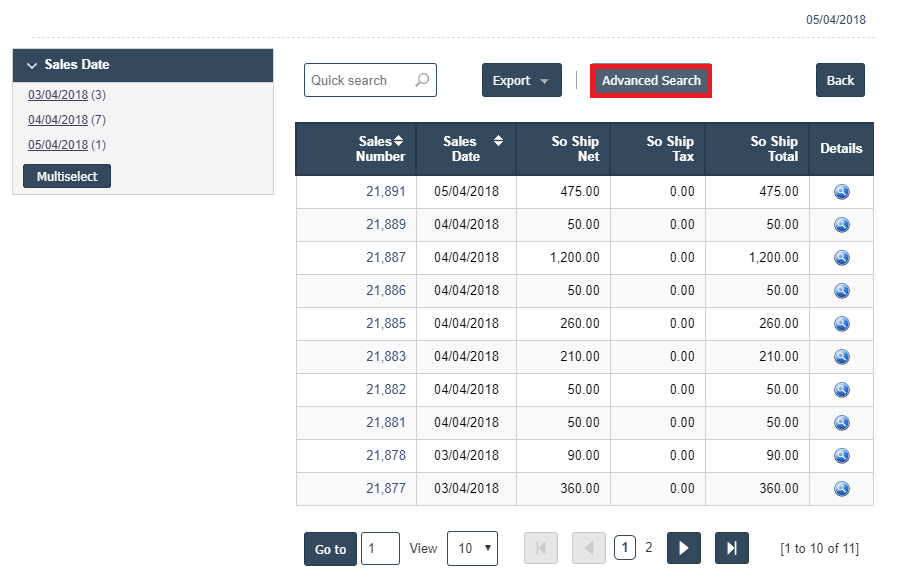 Advanced Search : This Button is used for Searching List Of Orders.
In Above Application click on Advanced Search Button then it will displays the following Form.